August 8, 2013
Buying lunch is expensive!
Home Lunches
Peter and I both work, and working means lunch out of the house. But buying lunch at work can get expensive fast. The employee cafeteria at Mayo serves pretty decent food, and it's not horribly expensive, but it isn't cheap. And nurses don't have time to go wait in line for food, some days we don't even have time to take a lunch break. So I bring my food from home. Most days, the lunch I bring to work is just leftovers from earlier in the week and some fruit. Nothing fancy. And each thing has to be eaten before it goes bad, so it's perfect!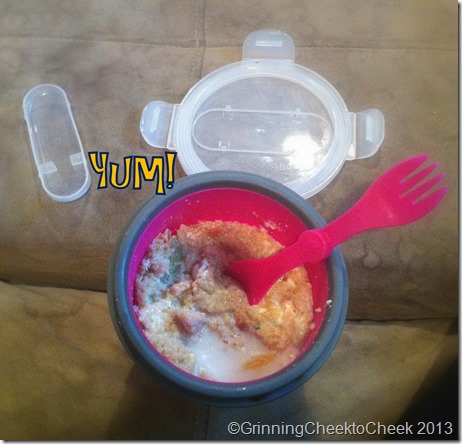 The Smart Planet Soup & Salad Bowl is Awesome!
Storing Leftovers
Leftovers at our house need to go in the right size containers with a good seal. If the containers are too big, they get shoved to the back of the fridge and go bad. If they leak, they leak all over our lunch bags and make a mess. So good containers are important. The Smart Planet Collapsible Soup & Salad bowl is perfect for storing leftovers, especially for bringing to work! The main reason: it squishes down to a small, easy to store container. Or it pops open for a big, hearty meal container. And the lids secures tightly with a seal and 4 clips to hold it down. Beautiful.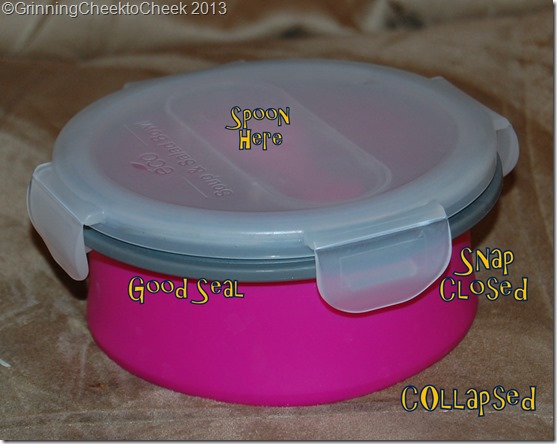 So it fits in my lunch bag, holds plenty of food, seals well, and then squishes down for easy storage. Plus, the bowl is super easy to wash (by hand since I am the dishwasher) and is microwave and dishwasher safe.
Other Great Features of the Smart Planet Collapsible Soup & Salad Bowl
On top of everything I mentioned above, it comes with a convenient fork-spoon-knife that folds up and tucks under the lid. So, assuming I put it together after I wash it, I don't have to think about forgetting utensils! It's a little hard to unfold, which is actually good because it means it doesn't accidently fold back up while I'm eating. And it's easier than a spork because the spoon part actually works like a spoon, quite handy for soup.
The Smart Planet Collapsible Soup & Salad bowl is made of silicone material, so it's flexible and reusable. Way better than using baggies or cheap plastic containers that have to be thrown away after a few uses. It's thick flexible material so I'm not worried about it breaking.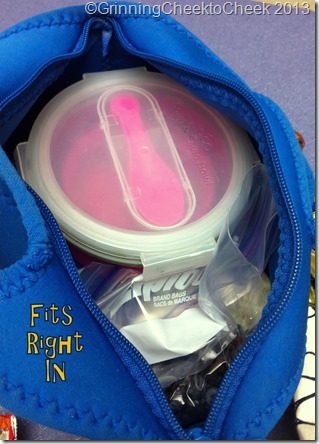 The Smart Planet Collapsible Soup & Salad bowl comes in 4 bright colors. Mine is pink. I HATE pink. And I'm using it anyways, because it's that awesome.
At only $9.99 a bowl, it's a great environmentally-friendly option for your lunches and more!
Check Smart Planet out online, on Facebook, and on Twitter.
Win a Smart Planet Collapsible Soup & Salad bowl for yourself!
How to Enter:
Mandatory Entry: Check out the Smart Planet website and leave a comment about your favorite item.
Then: Fill out the Rafflecopter form.
Be sure to come back each day for extra entries!!
Rules: You do not have to be a blogger to enter/win. An email address is required to enter. The winner will be chosen randomly through Rafflecopter and contacted via the email registered in Rafflecopter. A reply to the winning email is required within 48 hours before a new winner is chosen. One person entering per household please. US or Canada only please.
This giveaway ends at 11:59 PM EST on August 23rd, 2013
Smart Planet provided me with my Smart Planet Collapsible Soup & Salad bowl as compensation for this post but opinions are 100% my own.
To go to the original post please click the link below:

http://www.grinningcheektocheek.com/smart-planet-bowl